For those who convert the passion of the sea to life; we are in the heart of Istanbul....
Atakoy Marina, which takes place among the most prestigious marinas of Turkey, is an outstanding brand in international platform with its unique position, experienced staff and exceptional service concept. Atakoy Marina reached the capacity of 1000 boats at the sea with the newly opened Mega Yacht Harbor. Marina offers its customers full-equipped technical service, 7/24 security and health services.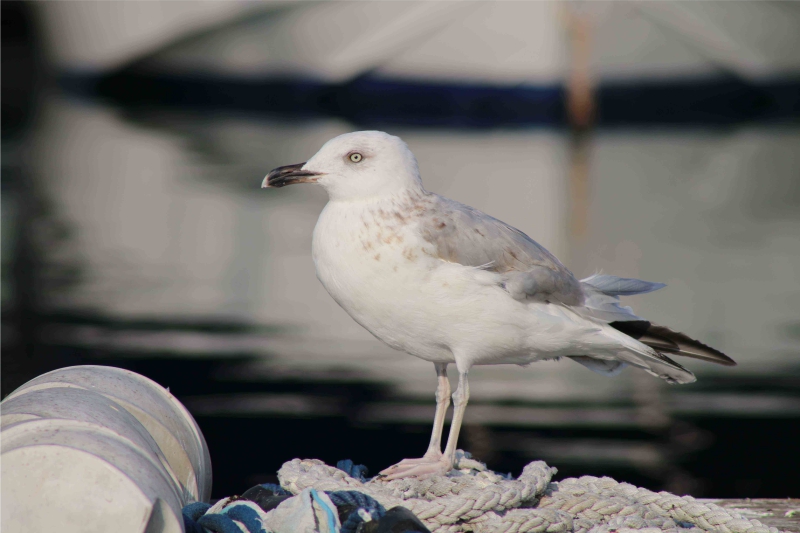 Life at the Marina
A story of a seagull that prefers to be extraordinary... Of course there are different kinds of lives on the waters. However, for sea lovers, the marina always means 'a different life'... Atakoy Marina hosts also a small visitor with these guests; his name is Kamil…
Fees
For detailed information about our price schedule, please do contact with our front desk.
Telephone: 0 212 560 42 70
E-mail: atakoymarina@atakoymarina.com.tr
Atakoy Marina has the Blue Flag and 5 Golden Anchor Awards for its high standards and the importance it gives to the environment.
More than just a Marina...
Atakoy Marina, which is the most significant and the first marina of Istanbul awarded with 5 Golden Anchors, is just 7 km away from Ataturk Airport deemed at the first range in terms of domestic and international flights in Turkey. It is possible to reach to all the important centers of the world from Ataturk Airport directly or indirectly with scheduled or charter aircraft.
Countries along the Black Sea coast, such as Bulgaria, Romania, Ukraine, Russia and Georgia, have begun to prepare the necessary infrastructure for yacht tourism. Istanbul Atakoy Marina is the natural port of call for yachts arriving in Istanbul to visit the coasts of these countries and the most convenient port for winter days.
Atakoy Marina, having the international standards with its Boat Maintenance and Repair Unit giving service with a travel lift about 63 tons capacity and a technical team with 20 years of experience, pontoon and pier providing secure anchorage at the sea, 7/24 security and cleaning services, market, restaurant, cafeteria, health and sports center, children's play park, outdoor parking, laundry and swimming pool located in the marina, is the best choice for your short or long stay.
Services
Front Desk Services
• Opportunity to provide your electricity/water needs form automat by credit card or in cash • Contract procedures and price information • Guidance in Transitlog operations • Information about daily meteorology • Communication service (fax, telephone) • Photocopy • Internet access • Library • First aid and doctor • Ambulance service • Taxi • Rent a car • Tourist information • Agency services
Port Services
• Mooring service (7/24) • Backup and recovery (7/24) • Diving services • Emergency response / Fire boat • Water and electricity (at the point of connection) • Toilet and shower • Laundry and ironing • Cable TV connection • Wireless internet • Free parking for 1200 cars • Finger pontoons in Pontoon (08-15m) • Vaulted lashing system at the docks (16-30m) • Traffic control tower and camera control (7/24) • Communication with radio (VHF 73) (7/24 • Fire and Extinguishing Systems • Diesel and Euro Diesel sales (7/24) • Gasoline and Super Gasoline sales (7/24) • Engine oil (7/24) • Market and delicatessen • Yacht broker firms • Vault binding system at pontoons and docks
Maintenance and Repair Services
• Travel Lift (Max. 200 Tons) • Forklift • Mobile Crane (10 tons) • Direct dismantling service • Parking on land • Pull pool • Sub washing with pressurized water • Paint and Polyester Works • Motor - Machine Maintenance and Repair • Electric Electronics • Wood - Furniture • Hydraulic system repair • Stainless and chrome works • Sail - Branda - Flooring works • Rigging and fitting works • Ventilation - cooling • Inflatable boats - Life boat • Inner and outer cleaning of boats
Social Facility Services
• Swimming pool • Children's playground • Fitness center and sauna (with fee) • Tennis court (with fee) • Beach volleyball and basketball fields • Park and wolk areas • Parking • Atakoy Marina Park "Life Center" • Galleria Shopping Center • Fish restaurants • Sheraton İstanbul Ataköy
From us...
İlkay Oygak
---
We bring a real mega-yacht marina in Turkey.
We are proud to bring a world-class facility to the maritime sector in Turkey.
We built Atakoy Marina Mega Yacht 21Port, which is one of the most important players of Istanbul Tourism Center and the project was carried out by DATI Yatirim Holding A.S., with an investment of approximately 62 million dollars.
I especially would like to emphasize that; every marina where one or more large yachts can get in and out with difficulty is not a Mega Yacht Marina. In order for a marina to be denominated by this title, it should have sufficient depth, and the ability to provide service for at least 12 units of mega yachts of 40 meters and above at the same time. There is no Mega Yacht Marina in Turkey in this sizes and features. With the facility we launched today, we have the first Mega Yacht Port in Turkey with a capacity of 232 mega yachts to host from 25 meters to 100 meters in length. It is a real Mega Yacht Port which is the first of its kind. With the Mega Yacht Port, many custom-built and elite yachts will now be able to stop by in Istanbul. These private yachts will get the opportunity to stay in Istanbul during winter and they will also have all kinds of maintenance and repair possibility.
It will be a point of attraction for domestic and foreign tourists.
Atakoy Marina Mega Yacht Port will also make a big contribution to the tourism sector. Turkey, one of the top ten countries in the world in terms of number of tourists, cannot realize even 10% of its potential in yacht tourism, which is one of the most monetized tourism types, and it will create an important contribution to making a significant income in this area. Besides, it will be an attraction point for domestic and foreign tourists with world famous hotels, shops, restaurants and performance center of renowned brands to be located within the Istanbul Tourism Center which is under construction right next to the Mega Yacht Port.